Menu
Managing Restore Points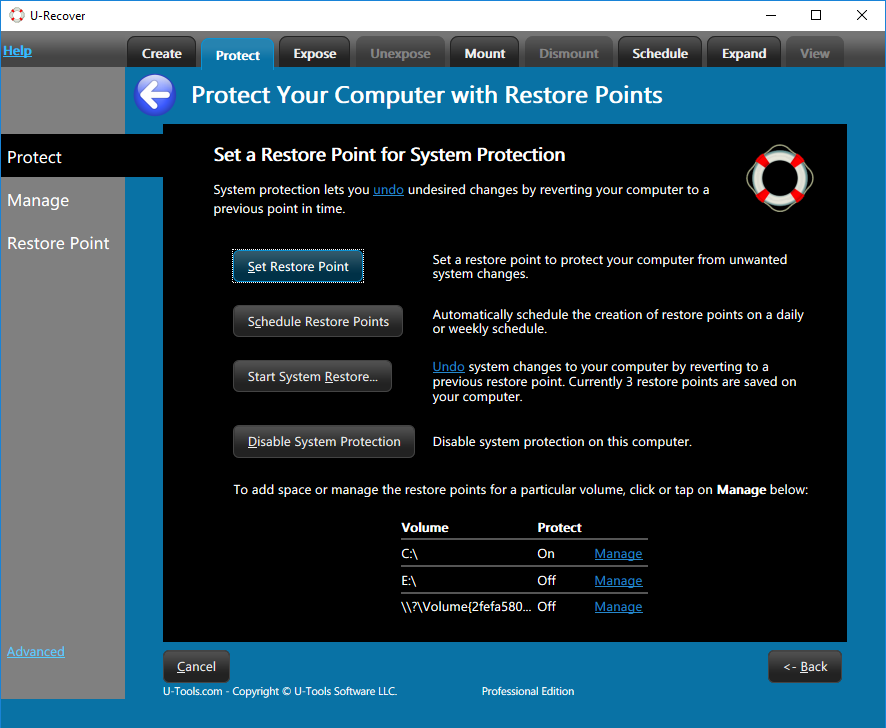 To manage restore points, click or tap on the tab Protect (top). Then click or tap on Manage next to the name of the disk volume that contains the restore points that you want to manage.
You can manage restore points the same way as managing volume snapshots. (A restore point is just a special type of volume snapshot.)
For more information see Managing Volume Snapshots..
U-Recover for Previous File Versions

Protecting Your Files

Protecting Your Operating System

What is a Restore Point?

Turning on System Protection

Setting a Restore Point

Exposing Restore Points

Managing Restore Points

Deleting Restore Points

Viewing Restore Points in Windows Explorer

Reverting to a Restore Point

Protecting Your Computer

Scheduling (Pro)

Unattended Operation (Pro)

Advanced Topics

Error Messages