UPromote: Promote your NT Server to a Domain Controller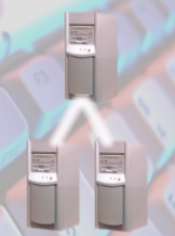 UPromote is the only software utility that can promote your NT server to a NT domain controller without re-installing the operating system.
Don't make the wrong choice
When you installed Windows NT Server, you were asked if you wanted to create a domain controller (DC). Your choice was permanent. If you declined, you could never create one later (KB193219).
---
With UPromote you can
Change a standalone NT server to a Primary Domain Controller (PDC).
Change a Primary Domain Controller to a standalone NT server.
Change a standalone NT server to a Backup Domain Controller (BDC).
Change a Backup Domain Controller to a standalone NT server.
---
What is a Domain Controller?
A domain controller puts all of your passwords in a central database. When a user logs on to a desktop PC, it consults the domain controller to verify your password.
A small organization starts with a workgroup, a collection of machines that can share files and a printer. A domain is a larger collection of computers where access to files and printers is controlled by the domain controller. A domain has exactly one primary domain controller and optionally one or more backup domain controllers.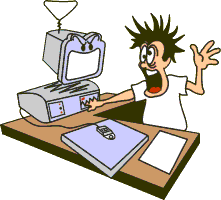 Don't Get Bitten
Only UPromote can rescue you from a difficult dilemma: You need a DC but you already installed Windows NT Server without it. What do you do? Do you waste days of downtime while you re-install everything, or do you spend thousands of dollars on another server?
---
Move a Domain Controller to Another Domain
You can move your BDC to a new domain with a simple 2-step procedure.
Run UPromote to demote your BDC to a standalone server.
Run UPromote a second time to promote the standalone server to a BDC for the new domain.
You can use the same two-step procedure to move a NT 4 BDC into an Active Directory mixed-mode domain.
Demote a Domain Controller to a Standalone Server
You can demote a NT server to a regular standalone server. After you demote the server you can re-join it back to the domain as a member server. It will continue to use the same domain accounts that it used before.
---
Remove a NT Domain Controller from Active Directory
Active Directory allows you to run a mixture of NT BDCs and Windows 2000+ servers. This is called "mixed" mode. To run in "native" mode all domain controllers must be running Windows 2000 or higher. You cannot switch to native mode if any NT BDCs remain in your network.
It takes only a few minutes to use UPromote to downgrade your last NT BDC domain controller to a standalone server. After you demote the server, you can re-join it back to the Active Directory domain as a member server. You can then upgrade your AD domain to native mode and enjoy the full benefits of Active Directory.
---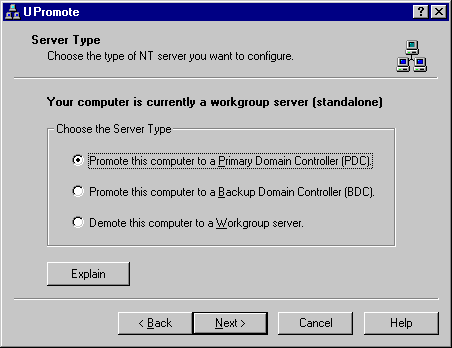 How It Works
UPromote works by updating the system registry. To create a PDC it converts all local user accounts to global user accounts. To create a BDC it copies the user accounts from the PDC and then synchronizes the Security Identifier (SID) to match the PDC. To create a standalone server it converts all global user accounts to local user accounts. It does not modify any EXE or DLL files.
For technical details see UPromote Operation.
---
Safe to Use
UPromote has been thoroughly tested and is safe to use. The result is indistinguishable from a domain controller created using the Microsoft setup procedure. As an added precaution, it backs up your entire registry. This allows for easy recovery.
Any domain controller created with UPromote can be safely upgraded to Windows 2000 Server or later.
UPromote has been used to promote/demote NT servers at hundreds of businesses and colleges, including many Fortune 500 companies.
See our list of satisfied users.
---
Benefits
Save days of downtime.
Lose none of your applications or preferences.
Create new BDCs.
Demote a DC to a Standalone Server.
Move a BDC to another domain.
Add or remove a BDC in an Active Directory domain.
---
Supported OS Platforms
| | |
| --- | --- |
| NT 4 Server | Yes |
| NT 4 Enterprise | Yes |
| BackOffice 4.0 and 4.5 | Yes |
| MS Cluster Server | Yes |
| International | Yes |
| NT 4 Workstation | No |
| Small Business Server | No |
| Terminal Server Edition | No |
| NT 4 + Novell Directory Svcs | No |
| Alpha CPU | No |
---
For More Information
For more information see the list of Frequently Asked Questions about UPromote:
---
---
Running Windows Server 2003 or later? See U-Move for Active Directory.